RandomPac
A downloadable game for Windows
RandomPac is a tribute to Pac-Man (Pakkuman), an arcade game released by Namco in 1980.
Main differences from the original version:
- Randomly generated mazes
- Bonus rounds
Version 1.0.1
-Now you can choose whether to start a game with 3 or 5 lives.
-Now you can press Home to stop playing and go back to the title.
-In fullscreen mode, the game could be jerky using certain video cards.
Version 1.0.2
-Now up to 10 top scores are stored.
Version 1.0.3
-Fixed an issue with color accuracy on some monitors.
Version 1.0.4
-Now you can use the WASD or IJKL keys as directional keys.
-Now the D-Pad of your gamepad can also be used.
| | |
| --- | --- |
| Status | Released |
| Platforms | Windows |
| Rating | |
| Author | LC-Games |
| Genre | Action |
| Made with | MonoGame, Audacity, GraphicsGale |
| Tags | 2D, Arcade, maze, pacman, pac-man, Pixel Art, Procedural Generation, Remake, Retro, Singleplayer |
| Average session | A few minutes |
| Languages | English |
| Inputs | Keyboard, Gamepad (any), Joystick |
Install instructions
Extract the downloaded zip file wherever you want and double click on RandomPac.exe to run the game (no installation required).
Comments
Log in with itch.io to leave a comment.
It's insanely laggy for me.,.. the game won't even load
It is the first time that I have been notified of such a problem. It happened that a person told me that my games weren't working on his computer. Then it turned out that his OpenGL drivers were out of date. Are yours? I have tested my games on different PCs, even old and slow ones, and they work perfectly. They even work on Linux via Wine. If your OpenGL drivers are up to date then I don't know what else to tell you.
How do I check whether or not it's out of date?
I guess you have a video card. First, open the control panel (or graphical interface, call it whatever you want) of your video card and check that it supports OpenGL. In any case, from the panel you could update the drivers, which never hurts. If you do not have a video card, or rather it is integrated into the motherboard of the PC, then it could be that it does not support OpenGL. Do some checking.
great remake, super-accurate, and very original too.

Small note: did you notice that ghosts tend to reveal where they're going long before they turn in the original game by looking in the next direction one or 2 tiles before ? your remake doesn't retain that feature.
Thank you very much for the compliments.
Yes, I noticed that in the original game, the ghosts look a moment earlier in the direction they decide to go. This is because they choose the direction a tile before arriving at a crossroad. In my version, however, they decide the direction exactly when they are at the crossroad, not a moment before. Different choices. Anyway congratulations for noticing. No one had ever pointed this out to me before.
All your games are amazing! Just like playing them on Mame and even better. You made all these games very accurate to the originals and its really incredible! I really hope you make more, Im looking forward to it. If I had an arcade cabinet I would put them all in it.
Your game frontend (Retrojoybox) is really nice too and very easy to use.
Awesome games!
Thank you very much for the compliments, really. Now I'm working on a clone of Ms. PacMan but for Commodore 64 (do you know what I'm talking about?). After that, honestly, I don't know if I'll still have the intention and the chance to make other games. Only time will tell. Thanks again.
Commodore 64? Yes I do know the computer very well! I grew up with it, good memories! I own a C64 Maxi now as well.
A Commodore 64 version clone of Ms Pac-Man would totally be awesome!
So much fun to play randomised levels - If only the enemies and sprites were rotated between 80s games/films like DonkeyME (Just an idea)
I didn't know about DonkeyME. Nice idea of being able to choose between various characters, but I prefer to leave the idea to those who had it and dedicate myself to new projects rather than go back to projects that I think are finished. Thanks anyway for the advice.
I think I last played PackMan almost 38 years ago.
Thank you so much i love it.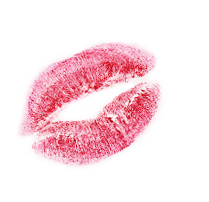 So cool! it's a very good tribute for the 40th Pac-Man anniversary. And with bonus stage for each 3 levels in Mario Bros. and Galaga style.